WORLD'S BEST GOLF RESORTS
Shadow Creek in Las Vegas, Nevada isn't just desert golf at its best; this could be among the best courses you'll ever play. Encircled by desolate desert terrain, it's nearly impossible that this Steve Wynn creation exists where it does. The 350-acre site has the most lavish conceivable landscaping, with rolling green hills, lakes, streams, and waterfalls. There are thousands of trees on the course, consisting of at least 200 various types.
The interestingly unusual thing about this place is that once you enter the gates, no pictures are permitted and you are whisked via chauffeur to the links.
It used to be that only guests of Steve Wynn himself were allowed to play golf on his course. However, it is now owned by MGM Resorts International, which means that as long as you are a guest at an MGM resort, you have the privilege of playing golf on this posh course.
The golf ranges at Bandon Dunes Golf Resort in Oregon are designed for golf purists. There are four courses: Pacific Dunes, Bandon Dunes, Old Macdonald, and Bandon Trails. These are sculpted into colossal windswept sand dunes on the Pacific Coast. Although classified as a public course, the Brandon Dunes is exclusively priced and is not in close proximity to any significant metropolitan areas. However, golf enthusiasts will go to just about any length to golf there.
Torrey Pines Golf Resort
The sheer splendor of Torrey Pines is among the top reasons why golfers adore coming here. The scenery is unparalleled. The course, located in La Jolla, California sits on a high cliff looking over the Pacific Ocean, where you could spend hours just enjoying the ocean breeze and admiring the gorgeous views. Torrey Pines is such a celebrated course that it hosts the annual PGA Tour's Farmers Insurance Open, attracting A-List players to the first city-run golf course to host such a tournament.

Rancho de los Caballeros Golf Club                                                      
Ranches generally do not involve golf; however, at Rancho de los Caballeros, it's the primary attraction. This luxury resort in Wickenburg, Arizona has one of the best courses in the state. Situated approximately 55 miles northwest of Phoenix at the foot of the Bradshaw Mountains in the Sonoran Desert, the course is semi-private, which means that it's available to the general public in addition to members. The par 72 course itself is quite a challenge, having a slope rating of 135. The really exceptional quality of the ranch is that it is genuinely family friendly, so nobody ends up getting stuck on the course who doesn't truly want to be there.
Kiawah Island Golf Resort has five pristine championship courses and is situated on a barrier island just a few miles from Charleston, South Carolina. As you golf your way through each course, it seems that each one is better than the last, until you reach the final one, which is the Ocean Course. This is a public course that lives up to its title, with 10 holes directly alongside the Atlantic Ocean. Having such distinguished greens, the Kiawah Island Golf Resort has hosted the Ryder Cup, the Senior PGA, and the 2012 PGA Championships.
Amelia Island Plantation Golf Course


In Florida, the Amelia Island Plantation has three renowned golf courses, including the Tom Fazio-designed Long Point Club. Peaceful, off the beaten path, and lavish throughout, this par 72 course covers various types of island terrain, from salt marshes to sandy dunes to dense foliage.

Golfing Trivia From The Famous     
It took me seventeen years to get 3,000 hits in baseball. I did it in one afternoon on the golf course: Babe Ruth
Columbus went around the world in 1492. That isn't a lot of strokes when you consider the course: Lee Trevino
If you think it's hard to meet new people, try picking up the wrong golf ball: Jack Lemmon
If you're caught on a golf course during a storm and are afraid of lightning, hold up a 1-iron. Not even God can hit a 1-iron: Lee Trevino
The oldest golf club in the world is St Andrews, Scotland, which was founded in 1552

Risky Golf Shot
Two Mexican detectives were investigating the murder of Juan Gonzalez.
'How was he killed?' asked one detective.
'With a golf gun,' the other detective replied.
'A golf gun? What's a golf gun?'
'I don't know, but it sure made a hole in Juan.'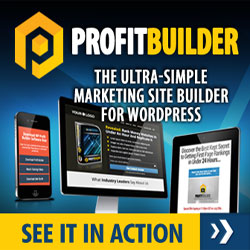 CLICK HERE TO SEE GOVERNMENT CAR AUCTIONS

Real Telephone Calls to Golf Clubs
It is hard to believe that these phone calls have been made by people who actually PLAY golf. We think that the callers should already know the answers. What do you think?
Club Staff: Golf course, may I help you?
Caller: What are your green fees?
Club Staff: 38 dollars.
Caller: Does that include golf?
Receptionist: Golf course, may I help you?
Caller: Yes, I need to get some information from you. First, is this your correct phone number?
Staff: Golf course, may I help you?
Golfer: Yes, we have a tee time for two weeks from Friday. What's the weather going to be like that day?
Receptionist: Golf course, may I help you?
Caller: Yes, I had a tee time for this afternoon but I'm running late. Can you still get me out early?
Staff: Golf course, may I help you?
Caller: Yes, do you have one of those areas where you can buy a bucket of golf balls and hit them for practice?
Staff: You mean a driving range?
Caller: No, that's not it.
Receptionist: Golf course, may I help you?
Golfer: Yes, I'd like to get a tee time tomorrow between 12 o'clock and noon.
Receptionist: Between 12 o'clock and noon?
Golfer: Yes.
Receptionist: We'll try to squeeze you in.
Staff: Golf course, may I help you?
Caller: Do you have any open tee times around 10 o'clock?
Staff: Yes, we have one at 10:15.
Caller: What's the next time after that?
Staff: We have one at 10:22.
Caller: We'll take that one. It will be a bit warmer.
Amusing Things You Will Never Hear a Woman Say About Golf
I love it when you play golf on Sundays, I just wish you had time to play on Saturday too.
Listen, I make enough money for the both of us. Why don't you retire and get that nagging handicap down to a 5 or 6.
I'd rather watch golf and drink beer with you than go shopping.
Forget the stupid Valentine's day thing and buy yourself new clubs.
The game of golf is played on a huge, grass-covered area known as a golf course. The course is either a nine-hole or an eighteen-hole playing field. Many beginners
prefer to start with a nine-hole golf course.  Some people prefer to go right
for the 18 hole golf courses but really, if you're a beginner, 18 holes could
make for a very very long day!
Each player needs the necessary equipment to play the game. You need a set of playing clubs, balls, shoes, tees, and of course a nice golf bag  to put everything into. Once you have the necessary equipment, you must attempt  to hit a golf ball into successive holes, which are located on the course.
You need to start at the teeing area. Place a tee straight into the ground and then place a golf ball on top of it. Once the ball is set on the tee, swing your club and hit the ball. The goal is to get the ball into the first hole on the course. It's ideal
to get the ball in the hole on the first try but that is near impossible,
especially for a beginner. Score is kept in the game of golf by how many strokes
it takes to hit the ball into every hole. The least number of strokes wins the
game!
Now, it's difficult enough to hit a small white ball into a hole, but to make the game more interesting, there are all kinds of obstacles on and around a course, making a hole in one even more difficult to obtain.. There are bodies of water, trees, shrubs, sand-filled traps, and roughs. When your ball winds up in an area like this, you absolutely cannot touch the ground or the water with your club. If you decide not to play your golf ball, but then you must add a penalty stroke to your total score.
What if you hit your golf ball out of bounds or it gets lost?  Here is the basic rule for that: A ball is considered to be lost if is not found within five minutes. If your golf ball is lost or out of bounds, you must add a penalty stroke to your score and replay
your last shot.
People of different playing levels will swear up and down that their way is best – but really, their is no right way t play golf.  You need to have the proper equipment, know the basic rules and then just practice, practice, practice.
Many players swear the golf equipment, such as adams golf drivers, can make for a better game. Every game has to have some sort of scoring system, and golf is no exception.
These are the basics of the game of golf. Of course
, the right equipment and lots of practice is what will make you good at the game!
POWER GOLF THE EASY WAY
It's not as easy as getting the 'latest-greatest' driver at $500.  It's not buying Titleist ProV1's at $45 a case.  It's not even taking more lessons (although swing mechanics are very important).
The answer is improved strength and flexibility from a rotational standpoint…in your core…to play a power golf game.
The golf swing is a turn (rotate back) and a turn (rotate through).  If there are limitations that don't allow you to rotate back fully and store that torque (energy), then you will never play a power golf game.  I hate to sound harsh, but it's the truth…plain-and-simple.
Do you currently feel like you can make a full backswing with max torque in your core area?  I mean a 90+ degree shoulder turn with nothing more than a 45 degree hip turn…and with both heels on the ground?
If you can't…do you think hitting more balls is the answer?  Or taking more lessons?  I hope not!  It's about getting off the course and doing some simple golf exercises and stretches that won't even take 20 minutes to do…a couple times a week.
No gym!  No fancy equipment!  Just simple exercises done in your home with minimal equipment.  You don't have to get overwhelmed thinking it's a gut-busting
, sweaty workout.
Although…when you get a taste of what being 'fit' feels like…it's almost addicting.  It's like the 'runners high'.  You start looking a little better.  Having more energy.  Experiencing less aches and pains.  And best of all!  You're killing the ball long and straight!
Every exercise you do to create a power golf game should be focused on core rotational exercises.  It's easy!  Get in your golf posture and grab a single dumbbell or bag of sugar.  Something that weighs about 5 pounds.  Now make partial swings…staying in your posture for 20-30 swings.  There's one simple and easy-to-implement rotational exercise.
I'll bet you can handle that one.
How bad do you want to play "power golf?"  How bad do you want to be the 'last golfer' to hit your second shot into the green?  How bad do you want all your golfing buddies to the proshop after the round talking about one of your LONG drives?
Start implementing exercises like the above example and you're one step closer to playing power golf!